Business Builders  Online

---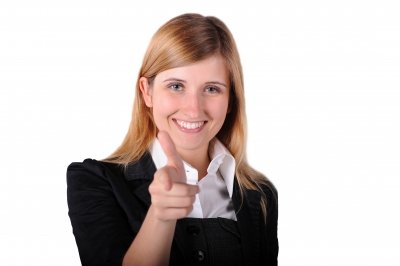 ---
---
The Importance of Creating a Strong Brand for Start-ups  
by Bill Hogsworth in Business    (submitted 2011-09-27)
Decades ago, a small start-up selling coffee coffee in Seattle opened it doors for the first time. Today, more than 40 years and seventeen thousand stores later, the Starbucks brand has evolved into one of the most admired and recognized brands today.
What the success of the Starbucks brand shows us is that the importance of creating a strong brand for start-ups simply cannot be overlooked. Start-ups who are determined to develop a strong brand will consider development of their brand in the three following areas:
 Brand Communication
 Brand Construction
 Brand Consistency
Brand Communication
As in many businesses, the success or failure of a start-up is in part determined by an ability to communicate clearly with an audience. Even very well-designed brands can cause more harm than good if they fail to send the right message. Leaving the door open to speculation or confusion about what a brand stands for is a recipe for disaster. Before giving a "face" to your start-up, begin the branding process by asking yourself a few key questions:
 who (age, race, gender, etc.) is my audience?
 people interact with my brand?
 what message(s) will my brand communicate to them?
 how will effectively communicate these messages?
Brand Construction
Once you have identified the who, what, where, when, why and how of your branding strategy, it is time to design a logo/identity for your brand. Consider employing a graphic designer who specializes in logo/identity design to help you during this process. Systematically exploring a wide range of design concepts will give rise to an identity that truly speaks for your unique organization. Moreover, a thoughtfully designed identity is an investment in the future of your start-up; it will serve your business for years to come.
Brand Consistency
Once you have the "face" of your start-up established, it is time to develop an identity system that ensures that your start-up is consistently branded. An identity system governs how all components of a brand (logo, company colors, typefaces, etc.) are to be used for visual consistency. Your first identity system may only include rules/restrictions on design elements at play in business collateral (envelopes, letterheads and business cards), but the requirements of your identity system will grow with your business. Eventually, your identity system may include branding standards not only for your in-house materials, but for print advertising, your website, blog and Facebook page as well. One thing is for certain: A solid identity system will save your brand from becoming convoluted later down the road.
Give Your Brand Time to Grow
Lastly, be patient with your newly formed brand. Successful brands have not achieved their success overnight and it is likely that neither will yours. Many brands take years â€" or decades â€" to rise to the status they enjoy today, but with the right approach and a solid branding foundation, your brand may rise to an iconic level in the not too distant future.
About the Author
Hi I am Bill, a self-employed free lance writer, writing in subjects such as business and travel.
Fluid Branding produce high quality goods for every occasion, look to them for your Promotional Items. Trust Fluid Branding to supply all of your Promotional items including Promotional Mugs.