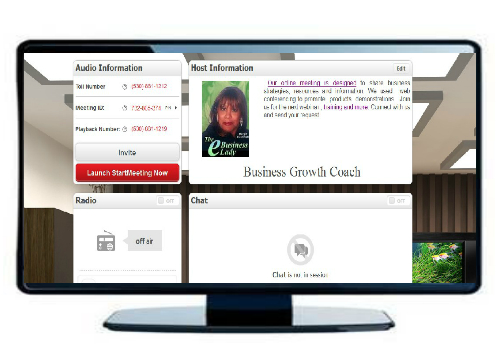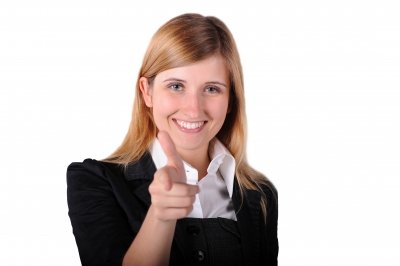 The Ever Expanding World of Live Streaming Web Services In recent months I've utilized live video streaming services to watch live coverage of the Olympics, concerts, award shows and TV shows. And this seems to be only the beginning of what the internet has in store for us.
I'm not afraid to admit that I've spent my fair share of time sitting in front of my computer recently intensely watching live coverage through my
live streaming webshow services.
During the recent Olympic games I spent at least three hours a day in front of my computer watching hockey, curling and skiing action (don't hate, once you get into curling your hooked) live through the internet. This does not count the highlights I watched through the websites video sections.
Live Webshows
I could hardly wait for the opportunity to share this exciting information about my webshow products with you. The live video, video email ,live broadcast,video channel, live streaming webshow is the best live streaming video with the lowest cost without commercials or ads.
Live webshow are products that will promote advertise, market and brand your business.If to want to take you business to another Level . video and live web shows allow you to get your information to to the world in real-time If you want to share your business, idea, talent,dreams and products with the entire world live video brings you closer
You can use these products to market , brand and share your business with your customers, help them promote, market, advertise a brand and take your business to the next level.
I reviewed several live media website I will share the information with you.
LiveStream
I viewed Live stream Video, It is expensive if you want to get a great live site LiveStream start at $350 monthly fee The Live stream Video can be expensive if you want the best site they offer.
I signed up with Live Stream, but this is the message I recieved from Live stream Free Channel Verification. They stated This is not good: Application not approved yourgroup2 Unfortunately, we cannot approve your application at this time, due to the following issues:New, inactive or small channel:LATER it was approved.
The quantity of recorded-uploaded content on your channel is not developed enough to meet livestream.com publishing-editorial requirements. Please do not hesitate to re-submit when your channel grows.
You can sign up for Free live streaming broadcast however the free site will include commercials and is ads supported .I feel the ads are very distracting to your live web broadcast. I feel this is a good start to began a Live streaming web broadcast. To have a ad free livestream broadcast. For a unlimited that is a ad free premium channels start a $350.00 and up
USTREAM
2.I reviewed USTREAM this is a social media site streaming website, also good for a professional business presentation. You can connect to face book and twitter This site can be used as a social contact. You can have a free account with ads and a commercial supported account. The upgrade account cost for a ad free viewer account start with a fee of $99.00 per month and A fee of $199.00 for startup.
Skype
3.Skype - offer as s phone service good for 1 on 1 contact You are not able to get a group of people online at the same time. not clear do not have good group live video phone call live webinar 2-person aFree or get your own phone number for a cost and make call to landlines or cell phones control phone number 248 809- 1918
Acrobat
4. Acrobat connects pro meeting service-cost more 100 attendees cost and per month plan I have viewed several webinar. with a basic service. Acrobat is the best product for desk top sharing and online powerpoint presentation . webinar and one on one tutoring online. You can subscibe for $14.99 - $39.99 per month , starting with a five person and the lowest cost start with a 1 on 1 person chat including the phone chat. There is a free sign up with 1 on 1 phone chat and desk top sharing.
Acrobat offers a good quality service for desk top sharing. The service is free for 3 or less people. Offers a free service but very small one on one only must use the phone to talk this Acrobat has a easy connection to a webinar also easy to share a power point presentation and desk top sharing for link
Justin
5.Justin. tv A total social media network is a Free BIG LIVE SOCIAL NETWORK just like face book ,twitter with live steaming video, streaming into face book and twitter, This site is great but not a site for a serious business. The sit is free that includes ads
A video webshow is one of the best Network Marketing tools The most dynamic, comprehensive and state-of-the-art video communication platform available anywhere. Offering sophisticated tools in the industry, you can say that your sophistication is matched only by their ease of use!
A Video Studio
suite of products that is changing how individuals and businesses use the internet. We all know the internet is changing how we live, and even how we earn income. Now, you can part of the global revolution. It starts right here. It starts with you.
email Designer
1. Revolutionizes Video Email Pictures really do speak a thousand words and email designer will allow you to create beautiful and compelling video emails in minutes – you do not need to be a programmer or designer.
Create an email and custom design it with full color images, logos and banners – multiple color options allow you truly match your brand image. Send an email snapshot of your design to your recipient's in box and as they simply click on it -- up POPS your video. Completely customizable, graphic-rich, easy to us
A Video Channel
allows you to easily create custom content.
Video is the most powerful communication medium on the planet. Get your personal or business messages out to your target audience, with no competition or third party advertisers popping up? Your own private video channel on the web to showcase your content. Brand your A Channel with custom colors and banners
Video Channel
, it is now simple and easy to have your own personal website to showcase your business, your family, your hobbies, whatever you choose. Create separate sites for the different parts of your life. It is designed so that ANYONE can use it 'right out of the box' – it could not be easier. E-learning ,Multiple- Party Video
Live Streaming Boardcast
My video representative Independent Distributorship is Margie Blackmon Please contact us
Anyone can promote a business in ways that was not possible a few years ago This was not possible until now.
Look for a Channel
fully and easily customizable, it is all in HIGH DEFINITION – you are going to love what state-of-the-art HD does for you business – the sky is the limit! and Much more..........There is a cost for basic set-up cost for
license and a monthly fee and set-up cost free There are 4 low cost monthly subscription
Video email Live Video Broadcast Video Designer and Video talk studio video Channel
Streaming Video allows You to buy a subscription with the lowest cost with a variety video ad live streaming products starting as low as $14.99 - per month with a unlimited audience



Live.ustream.channel 101

Ustream.tv

Live networking-millionaire-club webshow

Video Talk Connection

Review The Live Ustream TV streaming Broadcast

Review Live Stream TV online